Chilli Drying Process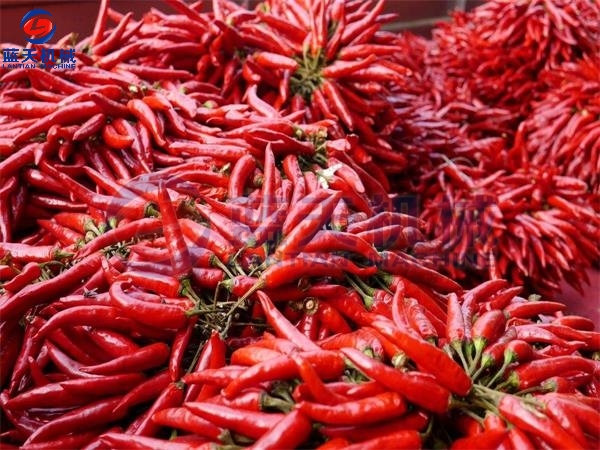 Chilli is a very common condiment in our daily life, and daily storage is easy to make materials mildew. After drying with our chilli dryer machine, it is easy to store for a long time.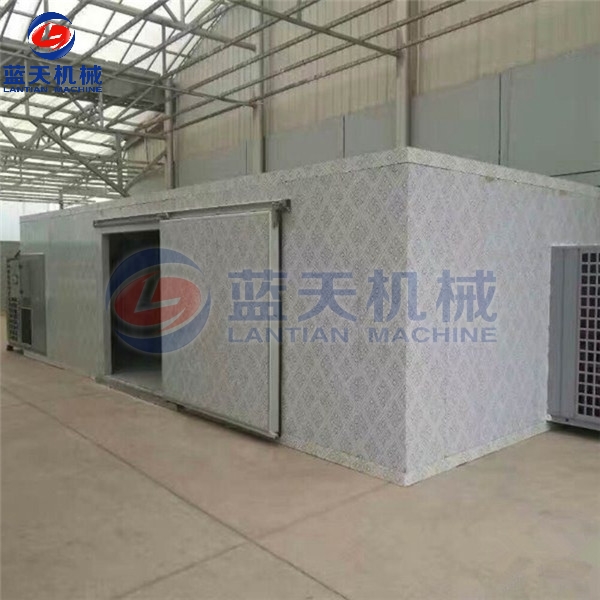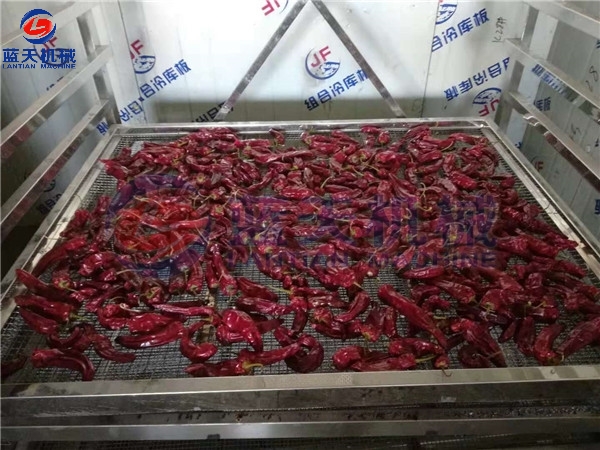 The drying time of chilli is about 18 hours. When the temperature of drying room is set at 40-60℃ and the moisture content of hot chilli is about 50%, the sweating of chilli is stepped on the pile. There are obvious softening and expansion phenomena in the drying process. The main function of sweating by stepping on the pile is conditioning, which means that the oil of hot chilli can permeate into the surface, the color of chilli after drying is the same, and the moisture content tends to be balanced. At first, the relative air temperature is below 70%, after 5 hours, the relative air humidity falls below 52%, and after 12 hours, the relative air humidity is all below 40%.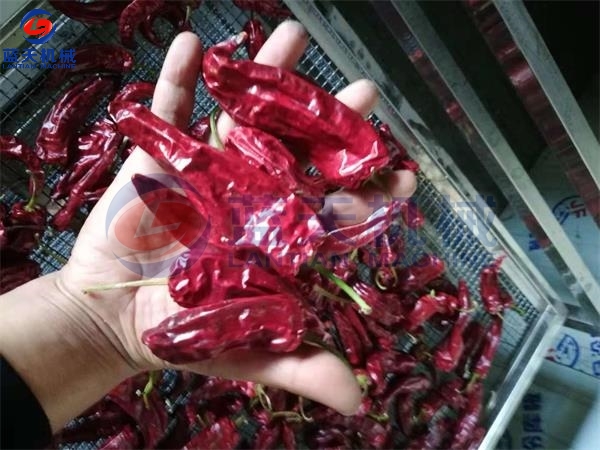 After the drying process of chilli, the moisture content is very low, the texture is crisp and fragile. Therefore, it should be placed indoors to moisturize, so that it can absorb a certain amount of water and become soft before packaging and storage.