Pineapple Drying Process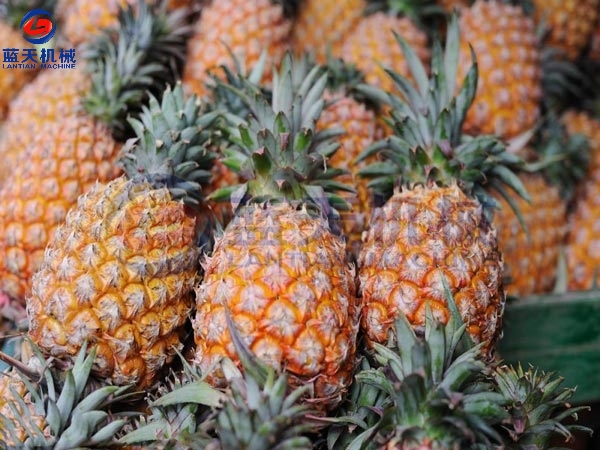 Pineapples originated in Brazil and Uruguay and was later widely cultivated in the tropics, whch contains a large number of vitamin B, C, phosphorus, citric acid and protease, in addition to a variety of edible value, after harvesting, they can drying by our pineapple drying machine, and can keeps nutrition well. Before drying, they need washing and slicing.
1.Peeling and slicing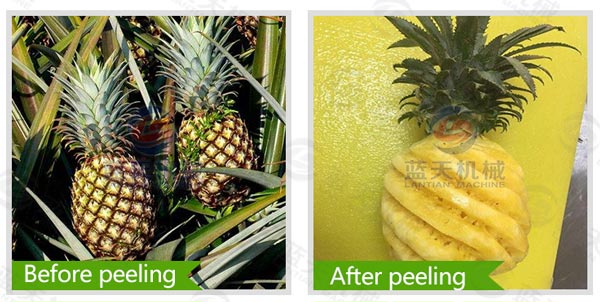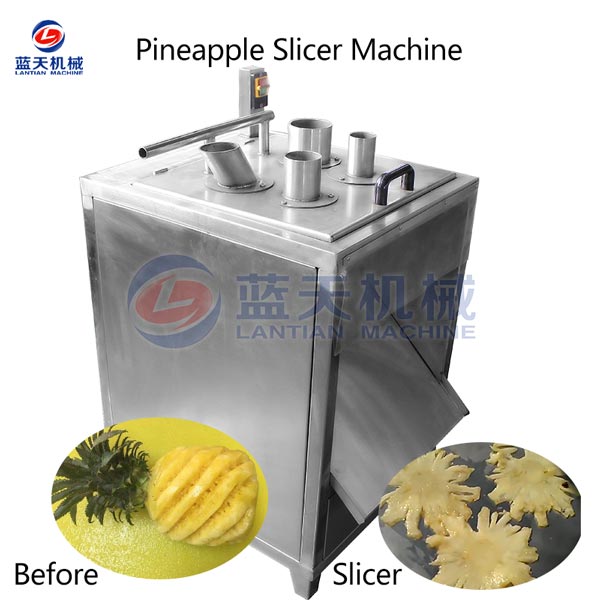 Before drying, pineapples need removing the skin artificially, and then using our pineapple slicer to slice, in order to increase the drying area and get better drying effect.
2.Color protection measures and sugar impregnation treatment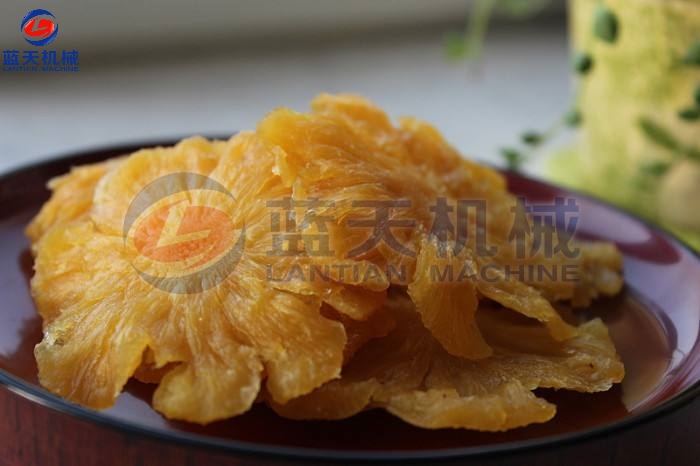 The purpose of lime soaking is to make loose and easily boiled pulp slightly dense and not easy to boil, while neutralizing the acid content of the pulp. The lime-soaking measure is to soak pineapple slices with the supernatant of 3% lime water after stirring and precipitating for 8 hours, then rinse them with water and wait for their drainage. And then 60% sucrose solution was prepared and pineapple slices were immersed in 60% sugar solution. Sugar solution could be immersed in raw materials just after soaking, and the time of immersion was 24 hours.
3.Drying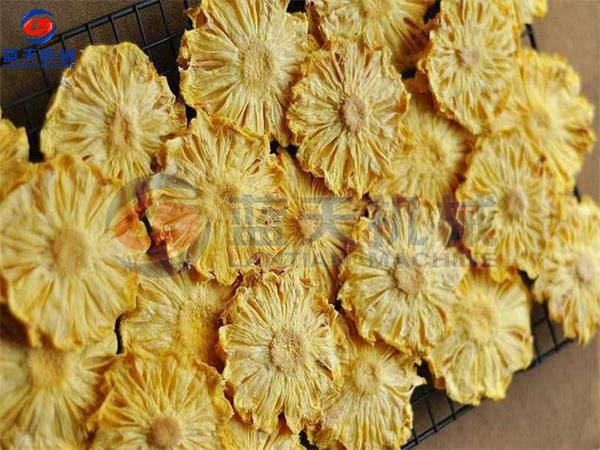 Remove the pineapple slices from the sugar solution, drain the water, and drying them and the water content reaches 16% is the standard.
①The drying temperature is set at 55 ℃, continuous heating mode, continuous operation of the circulating fan for 2 hours;
②The temperature is raised to 60 ℃, humidity is set at 35%, drying and dehumidification working at same time, time about 8 hours;
③Then the temperature is raised to 65 ℃, humidity is set at 20%. The drying and dehumidification mode is adopted, and the drying time is 8 hours;
④The temperature is set to 50 , the humidity is set to 18%, and the continuous dehumidification mode is roasted for about 1.5 hours, and the drying is finished.
Next:Plum Drying Process