Raspberry Drying Process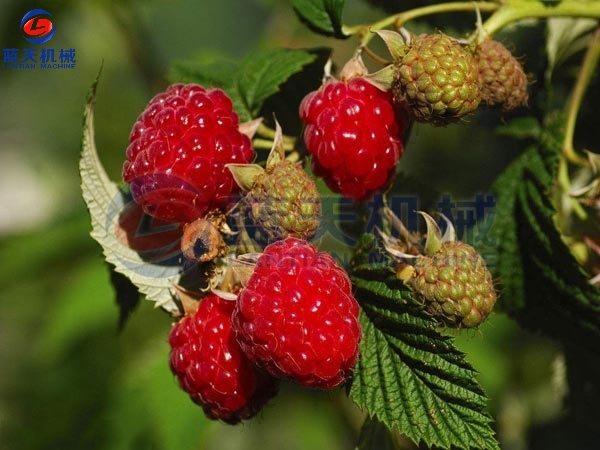 Raspberry is a kind of traditional Chinese medicine which can be used as fruit. It contains abundant vitamin A, vitamin C, calcium, potassium, magnesium and many other nutrients as well as a large number of fibers. After harvesting, our raspberry dryer machine can dry them, which is convenient for entering traditional Chinese medicine or making snacks. Before drying, we can use our washing machine to make sure materials healthy and clean.
1.Washing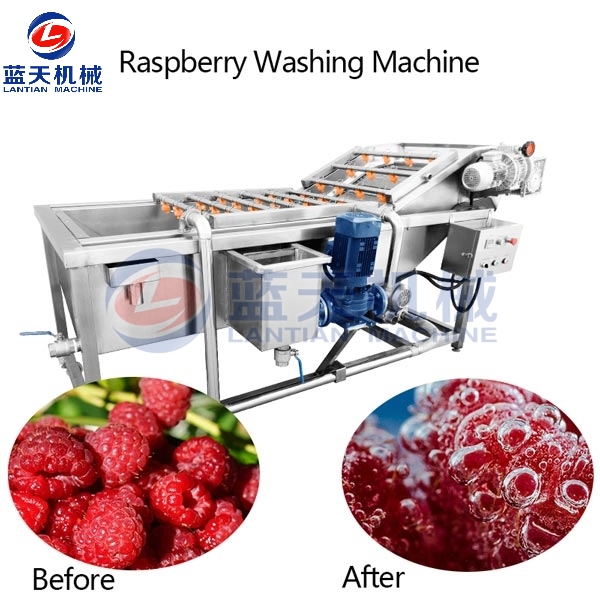 The harvested fruits can be washed by our raspberry washing machine, which can remove the dust and soil from the skin. When washing, put the material into the washing tank filled with water, and the material can move forward under the action of bubbles and water flow, high pressure spraying technology can be used to wash the fruits efficiently.
2.Drying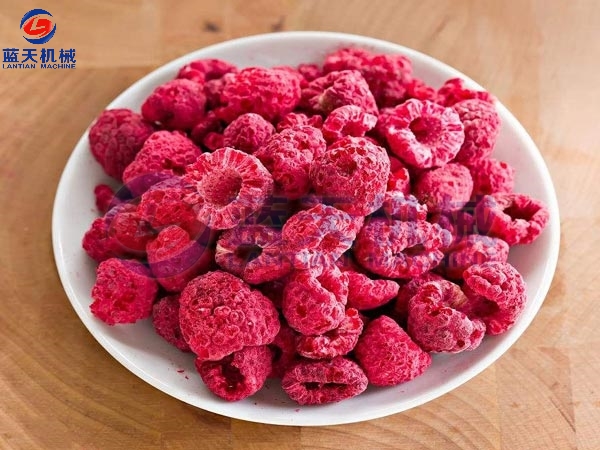 After washing, evenly placed raspberries on the tray of the dryer, then set the drying temperature, humidity and drying time, the raspberries contain a lot of water, we can drying them at 180℃ for 30 minutes, drop to 120℃ for 1 hour, and then at 70℃ for 12 hours, dehumidification process will continue, customers can also adjust the temperature and drying time according to the actual situation or their own needs, in order to achieve better drying effect.
Next:Pear Drying Process