Pumpkin Drying Process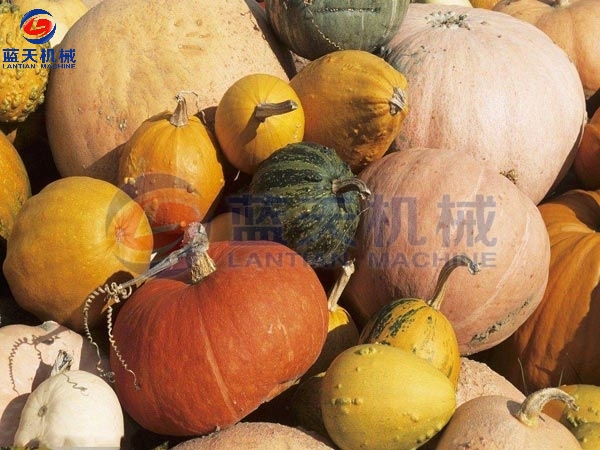 Pumpkin is a high nutritional value crop with mild eating habits and the function of traditional Chinese medicine. After harvesting, our pumpkin dryer can dry the processed pumpkin for making snacks or storing. Before drying, washing, slicing and blanching are needed in order to achieve better drying effect.
1. Washing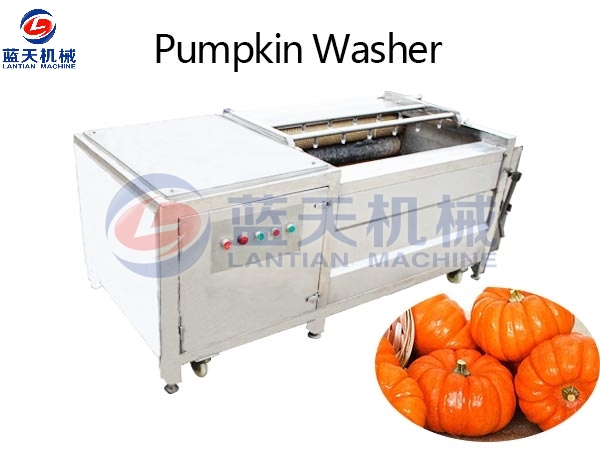 Before drying, choose the mature pumpkin with hard skin and long maturity, washing them with our roller pumpkin washer, to scrape the soil and impurities on the hard skin, and the washing effect is good.
2. Slicing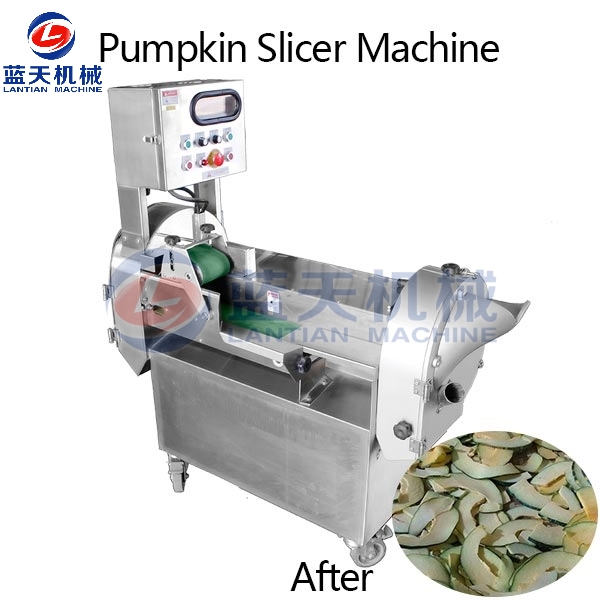 After washing, we use manual cutting to remove the pedicle and seeds, wash the pulp, and then use our pumpkin slicer machine to slice, the slicer blade can be replaced, and customers can adjust the thickness and speed of the slice according to the actual situation.
3. Blanching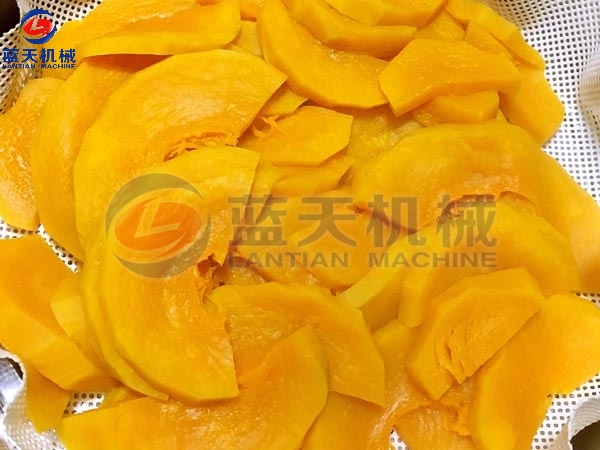 Pumpkin slices were put in the blanching pool at 50 ℃ for about 6 minutes and then cooled quickly to protect the nutritional structure and edible value of pumpkin.
4. Drying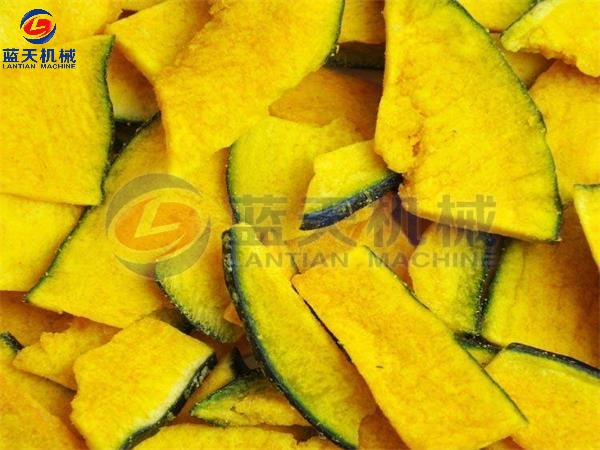 Before drying, it is necessary to make pulp. After boiling water, mix the powder with cold water and then pour it into boiling water slowly, stirring while boiling until the pulp is ready. Pumpkin slices are put into the slurry and evenly coated with a thin pulp. They are spread on the drying plate and baked in the oven. The temperature is controlled from 55 to 65 ℃. When the pulp on the surface is dry to non-sticky and elastic, it is cooled naturally.